About Us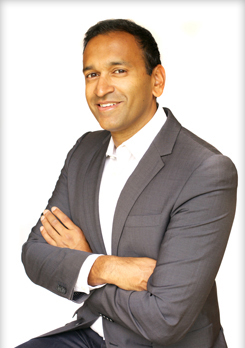 Director:  MR NILESH SOJITRA
BSc (Hons.), MSc, MBChB, FRCS (Plast.)
Biography
Nilesh Sojitra is a Consultant Plastic surgeon at the Royal Free Hospital in London. He graduated from Edinburgh University in 1994 with a Bachelors degree in anatomy and completed his degree in Medicine and Surgery in 1997. He is a fellow of the Royal College of Surgeons of Edinburgh and has obtained rigorous training in Plastic, Reconstructive and Cosmetic surgery both in the United Kingdom and internationally.
Following his general surgical training, Nilesh obtained the MRCS qualification and in 2003 was awarded a Masters degree in surgical science by University College London for his scientific research into nerve regeneration. He has over 15 years of plastic surgery experience obtained in London and internationally. Nilesh has undertaken a specialist fellowship in Breast Reconstruction and Microsurgery in world-renowned units in Belgium. Undertaking a specialist Cosmetic Surgery Fellowship in London further developed his interest in cosmetic surgery. He has attended numerous courses given by international leading surgeons in areas including cosmetic breast surgery, rhinoplasty, body contouring and face lifting. His plastic surgical experience began at Charing Cross hospital in London, Chelsea & Westminster, the prestigious Mount Vernon plastic surgery unit and finally ended at the Royal Free London Foundation Trust in Hampstead.
Nilesh holds a number of qualifications including:
MB ChB – Qualification as a Doctor
MRCS – Qualification as a Surgeon
MSc – Awarded from University College London following MSc in Surgical Science
FRCS(Plast) – Fellow of the Royal College of Physicians and Surgeons of Edinburgh in Plastic Surgery (formal qualification of a fully accredited UK trained Plastic Surgeon)
Nilesh is a Consultant Plastic Surgeon and Honorary Senior Lecturer at The Royal Free London NHS Foundation Trust and University College London Hospitals where he is actively involved in the training of future plastic surgeons. His NHS commitments involve him working at Luton & Dunstable, Mount Vernon and the Royal Free Hospitals. Mr Sojitra has made numerous contributions to the plastic surgery literature and regularly presents his work at both national and international conferences. He sits on the panel for National Recruitment of future plastic surgery trainees and takes an active role in their education and training.
His particular interests in his NHS practice are: reconstructive surgery of the breast after cancer, correction of breast defects and breast asymmetry, skin cancer, and microsurgery.
Nilesh is on the GMC Specialist Register for Plastic Surgery and is a full member of the British Association of Aesthetic Plastic Surgeons (BAAPS) and BAPRAS. He is an experienced Plastic Surgeon and runs an established private practice in which he undertakes all aspects of cosmetic surgery of the breast, face, nose, abdomen, and body contouring following massive weight loss.
The best results occur when Nilesh fully understands what the patient requires, and the patient fully understands what Nilesh can achieve. The most satisfying thing for Nilesh is seeing a patient in clinic who is delighted with the outcome that they were hoping for.